MC for Corporate Events Adelaide
Your Event is our Reputation! We will guarantee to bring your event alive with our unique range of shows suited for Corporate Events and Conferences! Our State and National MEA award winning team has the experience and resources to ensure your event is to the highest standard. At Middleton Events, our style of operation is 'boutique' in every sense.
Our team members have a vested interest in making your event a success – because our reputation, esteem and livelihood depend upon it! Middleton Events is focused on you ... your event, your way!
We are delighted to introduce our team of DJs and MCs. We are proud to say that we have the highest service and performance expectations of our staff, and our team are personally hand-picked as the very BEST in Adelaide and have a minimum of 5 years experience in the Industry. The majority of our team are former and current radio personalities, so they've been professional trained and certified.
Imagine a spectacular fountain of firework sparkles to open or close your presentation or conference......a product launch, conference or stage performance. Our new Sparkular indoor fountains will provide this spectacular effect without the traditional risk of traditional pyrotechnics. Cold sparks, means no fire, no heat, no smoke and completely compliant with OH&S and safe work methods and compliant with venues.
Bring the mystery & magic of the Mirror Photo Booth to your next party! The full-length mirror offers an elegant and sleek design and a user-friendly interface communicating with guests through a touch screen of colourful animations, touch-screen games and entertaining voice guidance.
Middleton Events boast a large selection of professional Entertainers and Live Bands. Whatever your budget, we guarantee to find the right entertainment to suit all genres of music that will provide a night to remember. Choose from Local, National and Overseas artists we have access to a wide range of the best talent available.
Dance the night away with your favourite artists live on the Big Screen. Karaoke on the big screen with seamless video mixing is the perfect way to entertain guests and bring out the inner rockstar. Another dimension to the Entertainment and can also be used for powerpoint presentations to display your photos.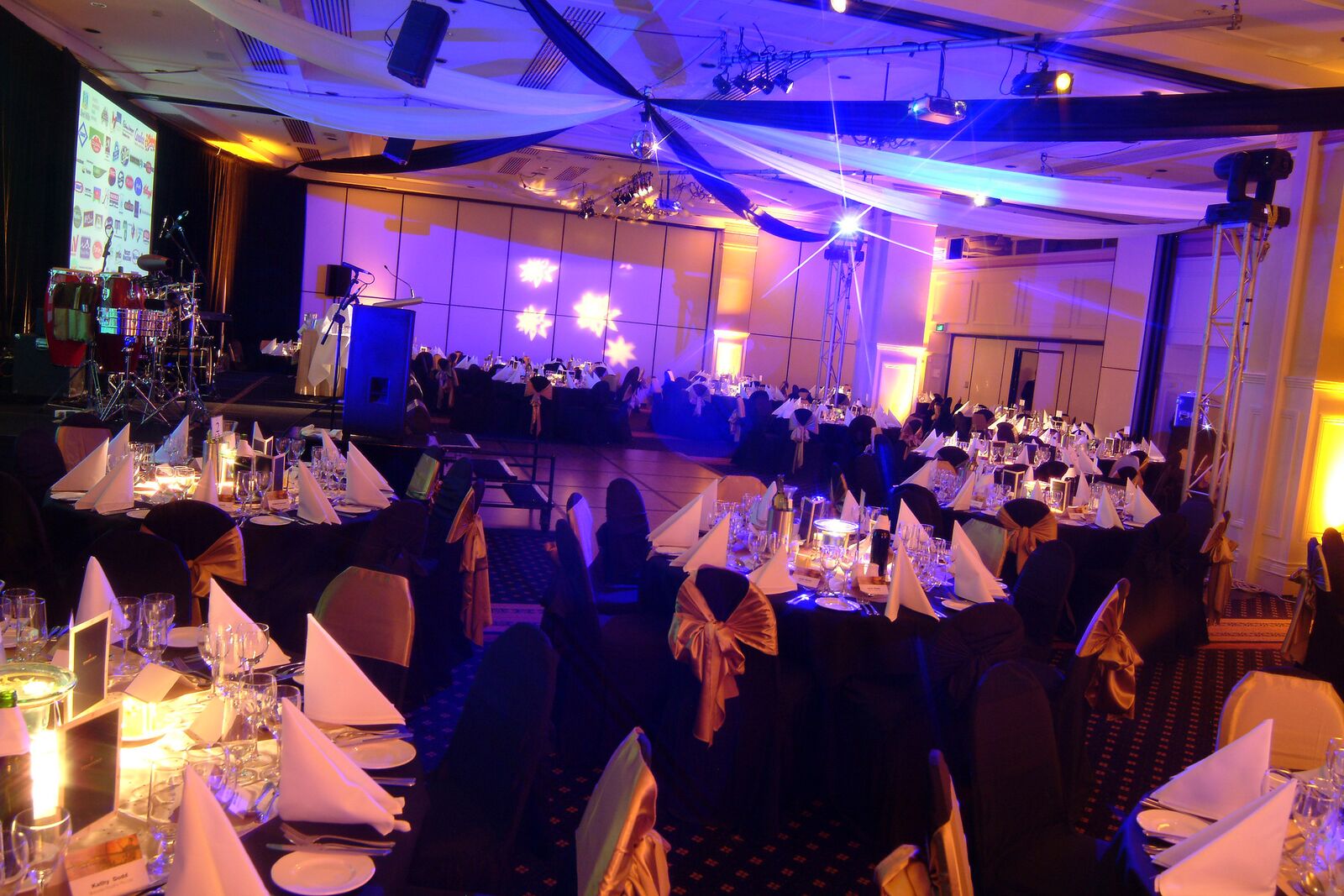 At Middleton Events, we're dedicated to making sure you receive the latest, state-of-the-art technology which is regularly maintained and serviced. We enjoy our reputation as an award winning market leader with new technology and presentation standards, and enjoy granting clients the peace of mind that they are using the latest, state of the art equipment for their delegates and presenters.
Your Event is our reputation and at Middleton Events, our goal is to make it the most memorable. An incredible celebration experience of staging, room styling, music, lights, magical effects of your choice and world class eventing and creative direction. Talk to our state and national award winning styling team and let us show you how magical your room can look.
If you enjoy trying new wines, laughing and having fun, you are going to love Middleton Events and Entertainment Wine Options Classic for your next Lunch or Dinner. We've taken the traditional wine tasting, added some mind bending questions, mixed in games and competitions and stirred it all up with music and laughter to create a unique evening that's educational, tasty, enjoyable and original.
Team Trivia is a fast moving and Challenging team game that combines all the excitement of the famous TV Game Shows – It's unlike any quiz game you've ever seen or played before. A fast moving, mind bending game Team trivia can be themed to suit any theme including our popular Movie theme and is a battle of wits.
A fast moving, mind bending trivia game, this show is a battle of wits, as Generations go head to head for the prestige, as being the most intelligent generation. Competitive challenges, games, music, movies, risks, fashions and fads, are all a part of the game of laughter and interactive fun!
All guests will be given a horse and become an owner for the night. We have four pre-recorded races for your guests to bet on with our dodgy bookies. Our bookies are decked out with old fashioned bookie boards to adjust the odds on the horses in each race, along with an original monogrammed professional bookie bag that you would only find at the race track on a Saturday race meeting.